The Leaf Exterminator, a fully enclosed premium gutter protection, fits into existing or new gutters. Micro-Pore filter prevents leaves, seeds, and other lift debris from getting into your gutters. If properly installed, Exterminator is capable of handling downpour eliminates up to 12 inches in size. This is not vinyl, and it is made of aluminum. Birds and squirrels cannot chew on or pick through the Leaf Exterminator section. Your entire gutter system is completely covered by the cover. Wildlife cannot get through any gaps or holes. The Leaf Exterminator, as well as the product, comes with a 25-year warranty on the material and performance. Your gutters and downspouts are guaranteed to remain free of rust, chipping, cracking, fading, or flaking.
Water damage to your home's foundation, fascia, siding, landscaping, and foundation can be caused by clogged gutters. Overflowing gutters in the basement cause unhealthy mold. Cleaning gutters is not only messy but also dangerous. Every year, thousands are injured by falls from ladders.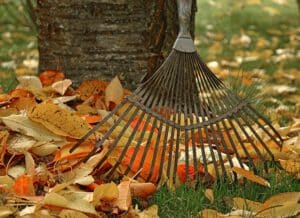 Unique Micro Pore Filtration System
The leaf Exterminator is able to handle leaves, seeds, and needles. Micro-Pore's unique filtration system keeps debris out of your gutters while also handling any rainfall.
The unique Micro-Pore filter system filters rainwater. Any amount of rain can be handled by Exterminator. Exterminator's ribbed covers encourage airflow, which lifts debris with a gentle breeze.
Leaf Exterminator is made from durable aluminum that won't crack, fade, or rust. The entire system is enclosed to prevent nuisance wildlife nesting. It can be attached to the gutter at both the front and the back for additional support. It will not also damage your roof and won't cause any damage to the shingles. Its ultra-low profile design makes it virtually invisible from the ground.
Aluminum Leaf Protection System
Make sure gutters are clear of leaves, pine needles, seeds, and other debris.

The Micro-Pore system can handle any amount of rain.

The ribbed design encourages airflow and lifts debris with gentle breezes.

Roof invisible from the ground.

It does not interfere with roof tiles.

Stabilizes the whole gutter system

25-year warranty on performance and materials.

Made in the USA with recycled aluminum.
Gutter Guards Installation Prices
Gutter guards are a good option if you don't enjoy cleaning your gutters regularly. We will discuss the various types of gutter guards and how much each one costs to install. This guide will help you decide if they are worth it.
Gutter protection is crucial for protecting your roof, siding, foundation, and landscaping from rainwater. Gutter cleaning can be difficult, especially when they are surrounded by trees. Trees, pine needles, and sticks can clog gutters and cause them to lose their protective function. This will lead to water rushing over the edge.
Leaf guards are gutter guards. They prevent debris from getting into your gutters and make cleaning a lot easier. We'll be discussing the most popular types of gutter guards, as well as the cost per unit. We help you choose the right gutter guards for your home.
Many people believe that gutter guards are a way to get rid of their existing gutters forever. However, this misconception is false. Gutter guards can block most debris from getting into your new or existing gutters, they'll not completely stop it.

Here are some benefits of installing gutter guards.
Prevents insect and animal infestations.

This reduces the chance of a fire.

Increases the water flow freely in your gutter.

Prevents corrosion and premature rust.
What is the cost to install gutter guards?
Gutter guards or leaf guards and homeowners typically spend $969 to $1,901 or between $5.75 to $12.25 per foot.

Gutter guard installation costs an average of $1,305. Low-end leaf guard installations cost on average of $244. High-end projects using quality materials average $4,033.

Leaf guards protect your rain gutters from branches, leaves, and animal nests. Gutter guards can be quite maintenance-free but they reduce the need to clean your gutters regularly. A gutter guard system that works well will eventually pay for itself.

The total cost of your gutter guard will depend on many factors. Including the brand, the person who installed it, and the type you choose.
National Average Cost: $1.305.

The typical range is $969 to $1.901 (or $5.75 – $12.25 per foot).

Low-End: $244.

High-End: $4,033.
For professional installation, homeowners should expect to pay between $969 and $1,901 (or $5.75 and $12.25 per square foot). The average cost is $1,305.

Materials cost between $0.68 and $7.50 per foot. The labor costs for gutter guards will vary depending on what service. Whether they are installed by you, hired a handyman, or hired a full-service contractor.
Linear Foot Cost Estimator
Manufacturers sell leaf guard products per linear foot. Professional installers charge labor rates per linear foot. You can expect to pay more for gutter guard material if you have more than you need.
Leaf guard installation professionals typically cost $5.75 to $12.25 per square foot for labor and materials. Materials cost between $0.68 and $7.50 per square foot.
Gutter Guards: Factors to Consider
Here are four things to think about before you install gutter guards.
Width of your gutters – Before purchasing gutter guards, make sure to measure them. The gutter width is usually five inches. However, some homes may have gutters that are four or six inches wide.
Climate – If your climate is prone to snow and ice, then flimsy plastic mesh guards are not the best choice. Consider using a stronger metal such as steel.
Type of roof – Roofs with steep roofs, difficult roofs, and long rooflines are more expensive to install.
Type of guard – From plastic screen guards to sturdy steel screens. Cleaning preferences and budget will determine the type of guard that you choose.
Different types of gutter guards
Gutter guards can be made from metal or plastic. They can either be placed on top of the gutter or inside it. These are some of the most common gutter guards.
PVC plastic gutter guards are the most affordable. The quality of the product is also reflected in its price. You will typically find the material in rolls measuring the width of your gutter. Then, cut the rolls before installing. It's a simple DIY project as you just need to lay the screen over the gutter. Tuck the edges underneath the eave.
Although these gutter guards are resistant to leaves and pine needles, they can easily be blown off or moved. The plastic can also become brittle and warp in extreme temperatures. Plastic guards typically last three to six years.
Aluminum sheeting with small holes is another affordable option for gutter guard materials. The guard can be attached to your gutters with the included fasteners. The option is simply to bend the edges to fit the gutter. To maneuver the guard around the gutter's sharp edges, you will need to use a hacksaw and tin snips.
Gutter guards made of aluminum block most debris and won't rust. They can last between 10 and 20 years. These guards can become difficult to clean if seeds or other small debris get into your gutters.
Steel mesh gutter guards, while similar to acrylic gutter guards in appearance, are more durable and strong. These gutter guards are just as simple to install as plastic guards. But you'll need to use plastic container scissors to position the gutter guard. This type of gutter guard is effective at keeping leaves and pine needles out of gutters. They are also simple to maintain. Simply wait until the debris has dried before brushing it away. Steel guards have a lifespan of 10 years.
Not all steel screen protectors are made equal. Powder-coated steel guards will repel rust. Avoid the guards that fasten by tucking them underneath the first layer of roofing shingles. This will expose your roof deck and may void your roof warranty.
Foam gutter guards are installed inside the gutter. They can be used to protect the gutter from debris falling in. Mesh and screens will sit on top of it to keep debris from falling in. These foam wedges made of polyurethane foam are porous enough that water can flow through the gutter. Down the spout, leaves and other debris will not stick to the foam.
Polyurethane can also break down and release microplastics into groundwater runoff. Algae and fungus can also grow on foam, making it unpleasant and odorless. Therefore, you will need to periodically wash the foam. These foam inserts can be used for up to 10 years, but are short-lived during sunny or wet climates.
These type of gutter guards can be made from steel, aluminum, or plastic. Because of the fineness of their mesh, they are more pricey than some other mesh guards. Although micro-mesh guards are less likely to catch debris, they can be blocked more easily. Micro-mesh guards can be a great option for houses located in areas with large leafy trees and wet climates.
These guards vary in price and durability depending on the material. Although plastic is the most affordable, it can only last three years. Although powder-coated metal can be used for as long as 12 years. It is more expensive than micro-mesh protectors made of plastic.
Brushes are similar to foam gutter guards. They sit in the gutters and block debris flow. These metal rods have nylon or plastic bristles that are attached at every angle, much like a circular brush. These are easy to install, but you'll need to trim them with a hacksaw if the length is too long. They are durable and can last for 10 to 20 years. However, they are quite expensive.
Brush guards are good for keeping out large debris and leaves dry. But seeds and pine needles can stick to bristles and make it difficult to clean. The brushes may need to be cleaned as frequently as the gutters. You'll also have the same problems with microplastics when the bristles start to degrade as with foam.
Surface Tension Guards/Gutter Helmets
Unlike other gutter covers, strong gutter helmets cover the entire gutter. They have a metal lip that points towards the gutter's outer edge. Surface tension allows water to run down the helmet onto the lip. While leaves and other debris slip off the cover. To remove debris that hasn't slipped off the cover, you can use a brush or broom.
Gutter helmets or surface tension guards can last for up to 20 years. The guard's one end is attached to the roof's fascia. This requires professional installation by a gutter guard business. Gutter helmets are the most expensive option. Add in installation costs and material costs.
Not all surface tension gutter helmets can be purchased directly from the manufacturer.
Green Wave Pest Solutions – Best Leaf Exterminator Company
Green Wave Pest Solutions gutter guards are strong and durable. The lifetime transferable warranty on the 275-micron steel mesh gutter guard. Included in Green Wave Pest Solutions's patent.
Green Wave Pest Solutions offers a comprehensive installation service. A Green Wave Pest Solutions specialist will conduct an in-home inspection to identify areas that need attention. The specialist will remove any ineffective gutter guards and replace them if necessary. The specialist cleans and prepares your gutter system to receive Green Wave Pest Solutions installation. The specialist then secures the Green Wave Pest Solutions in your gutter.
This easy-to-use form will help you determine if Green Wave Pest Solutions has been installed in your area.