Ant Control Services
Are you tired of spotting ants in your Greater Las Vegas Valley NV business or home? Does the sight of ants drive you crazy and make you want to jump right out of your skin? An ant invasion in your home can be extremely unsettling. And if you're a business owner, the presence of ants can turn customers off and cost you in terms of foregone profit. Don't put up with unwanted ants when Green Wave Pest Solutions can help.
Ant Exterminator
At Green Wave Pest Solutions, our ant extermination services are designed to stop your pest problem at the source. When you work with us, you'll benefit from the professionalism and attention to detail we bring to the table. And as a customer, you'll benefit from our:
1. Reasonable rates
2. Easy appointment scheduling
3. Prompt, reliable crew
If you have an ant problem in your home or business, count on us to break the cycle and prevent future infestations. For more information about our ant extermination services or to set up an appointment, call Green Wave Pest Solutions today.
Ant Control, Fire Ants
Ants in Nevada create long and intricate tunnels beneath the surface to nest in. Nests will commonly have dozens of entrances and exits, making "Budding" (Nest movement) that much easier and safer.
Hire Green Wave Pest Solutions all year long with Monthly or Every Other Month Power Sprays!
Pest Control, Ant Larvae, Ants
Fire Ant colonies are more noticeable, especially the Imported Fire Ant. The Argentine or the Pavement Ant may be noticed more in the trees and bushes, tending to Aphids and then disappearing into the sidewalk or the ground.
Some, but not all, of Ants found in Nevada are native. Some are down right tourists.
But regardless of the heat, Ants still manage to enter your property.
Ants gain entry through the smallest holes like the ones found in your cabinets and outside walls.
We offer Complete Home & Business Exclusions to stop and prevent continued Ant invasion.
Ants can be one of the hardest insects to control, especially when dealing with Ants that "Bud" (Move) their colonies to new locations.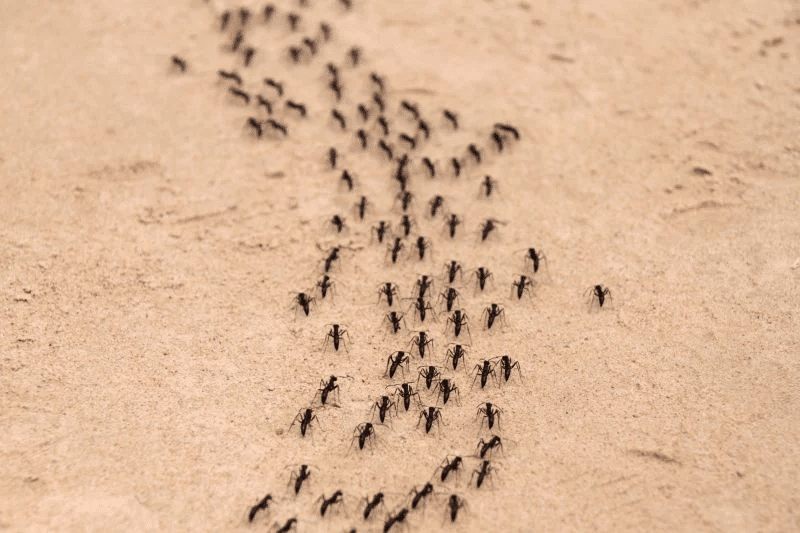 Ant Control Near Me
We treat Fire Ants Las Vegas. Fire Ant colonies are very large and usually have multiple Queen Ants (Like this Female above), if the colony is disturbed, these back up Queens are ready to lead their new Ant colony to new lands, creating split or satellite colonies (Budding).
We offer the improvement of weather stripping on windows and doors.
More often then not, the Ants are coming from outside somewhere, which is why our policy is to Stop the colony from going from outside to inside.
We use only Safe and Regulated methods and systems that are designed to be safe for the whole family, including your pets.
Safe Ant Control Tips – How To Properly Eliminate Unwanted Pests
Kitchen cabinets and pantry are the places where you will usually see ant removal efforts. In fact, many home owners have experienced first hand how difficult it can be to get rid of these creatures once they are already residing in your kitchen or in your pantry. There are two common types of ant removal: liquid and powder. Each have their own ways of being applied but which one will work best for you?
Liquid ant removal methods are usually employed by homeowners who are keen to get rid of these insects because liquid solutions do not allow ants to build a nest or reproduces. These include such chemicals as Freon, gas and even chlorine dioxide. The most popular of these chemicals is Freon, which is widely used as a refrigerant in cooling and heating systems. When applied on the doors of a building where there are no air leaks and the colony of the ant is established inside, it works by giving out a slight amount of heat which makes the ant pack together with the other ant eggs before dying off.
Anthills
Anthills also fall under liquid treatment. The ant nest will be killed off when a thick coating of Freon is applied over the entrance point of the colony. Anthills are also killed off by an ant control aerosol which contains a wide spectrum of chemicals which include chloramines and other toxins. The problem with this method is that this form of pest control does not last for long enough to kill off the colony. If an infestation is allowed to persist for two or three more days, there would be no new born ants and the entire colony could die off leaving you with a large mess to clean up.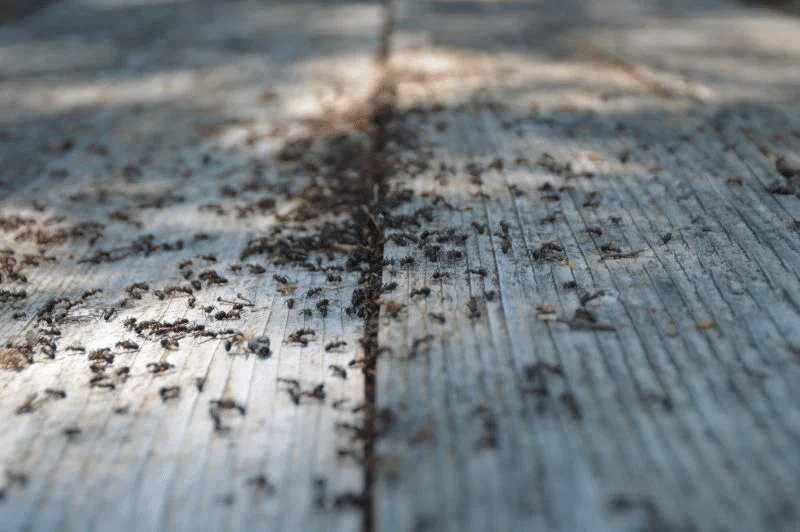 Professional Ant Removal
Another ant problem that often occurs in homes where there is a food source is carpenter ants. These insects have a tendency to make their nests near or around dry, warm areas (Nevada). It is in these areas where liquid treatments are most commonly used. Liquid ant eliminator sprays containing permethrin are commonly used. If you notice the ants getting into your furniture, walls or ceilings, then you might want to call an expert to apply an ant control product because it could be that these creatures have already made their way inside your house!
One of the best ways to prevent this is to keep all moisture away from the colony. This can be done by regularly cleaning or vacuuming the floors, furniture, windows, doors and caulk around windows and doors. Ants cannot survive too far away from water. This fact makes it very important that if there is a possibility that the ant colony has made its way inside your house, immediate action should be taken.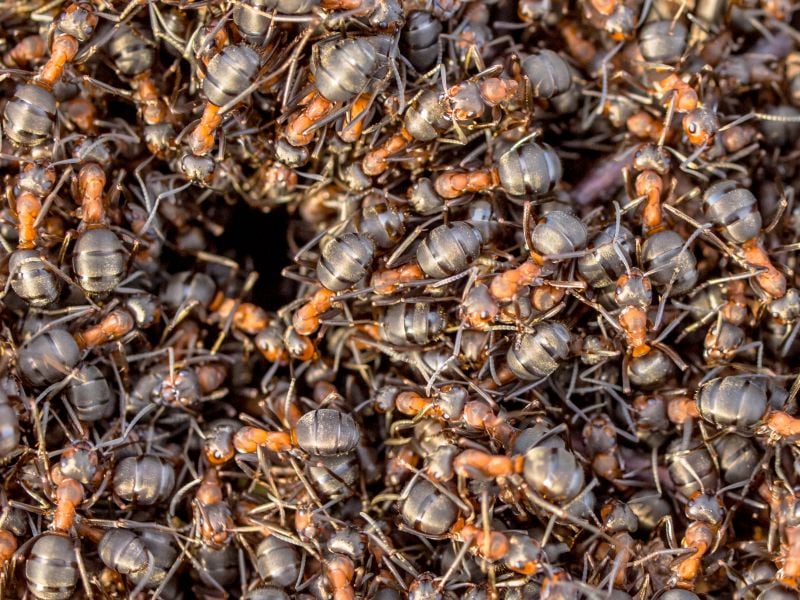 Ant Removal
When calling in an ant problem extermination company such as Green Wave Pest Solutions, ask us about our safe ant removal service warranties. In order to ensure that no unwanted side effects will occur, it is essential that you are given protection by our warranty that covers the ant insecticide as well as any labor costs involved in removing the colony. These services are offered in your area by the Most Recommended professional pest control company in Las Vegas. Get In Touch and we'll help solve your ant infestation Las Vegas.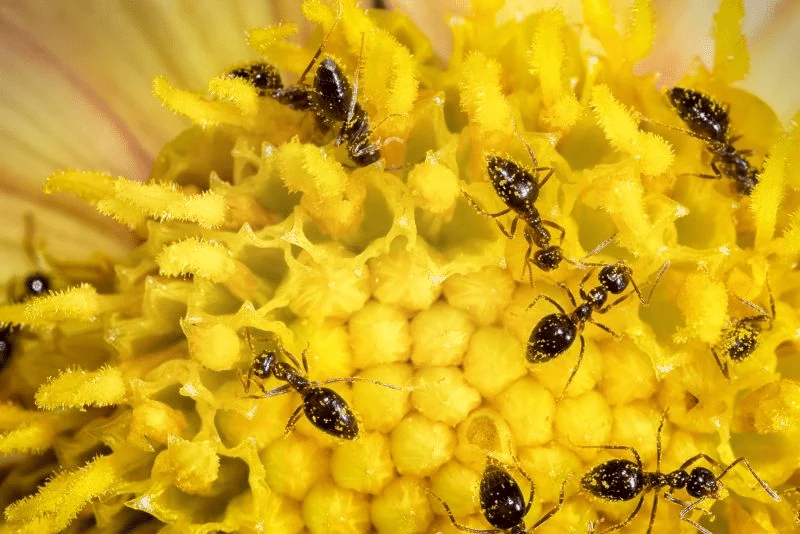 Removal of Ants From Garden
There are many steps you can take to make sure that you prevent these unwanted insects from invading your home. Making sure that you are always having your garden mowed, weeded, and filled with bug sprays can help to keep these critters away. However, if you do not have time to do these things on a regular basis, you can still prevent ants from taking up residence in your garden by having baits and other options available.
In addition, using natural repellents, such as citronella, may help to keep the ants away from your garden as well. Whether you choose to hire a professional or not, you will find that hiring an ant removal garden professional is the best way to get rid of those unwanted and pesky intruders.  That's why you should contact us Green Wave Pest Solutions to handle your anthill infestation Las Vegas problem!
Avail
Ant & Anthill Removal

Services By Green Wave Pest Solutions.