Fast Facts on Ant and Ant Hill Removal:
Ants are social insects that live in colonies or anthills, which can range in size from small mounds to large structures spanning several feet. While ants play a crucial role in the ecosystem by aerating soil, dispersing seeds, and preying on other insects, they can also become pests when they invade homes or gardens.
Ant removal can be achieved through a variety of methods, including natural remedies, DIY solutions, and professional extermination services. Some natural remedies for ant control include sprinkling cinnamon, cloves, or peppermint around ant entry points or using vinegar or lemon juice to disrupt their scent trails.
DIY solutions for ant control often involve using bait stations or traps to lure ants away from the home or garden. These traps may contain sweet or protein-based baits that attract the ants, and once they consume the bait, they carry it back to the colony, killing other ants.
Professional ant removal services may use chemical sprays or baits to eliminate ant colonies. However, it's important to note that these methods can be harmful to the environment and other beneficial insects.
Regardless of the method used, it's essential to remove the entire ant colony, including the queen, to prevent future infestations. Additionally, preventing future infestations can be achieved by keeping the home or garden clean and free of food scraps, sealing cracks and entry points, and reducing moisture levels.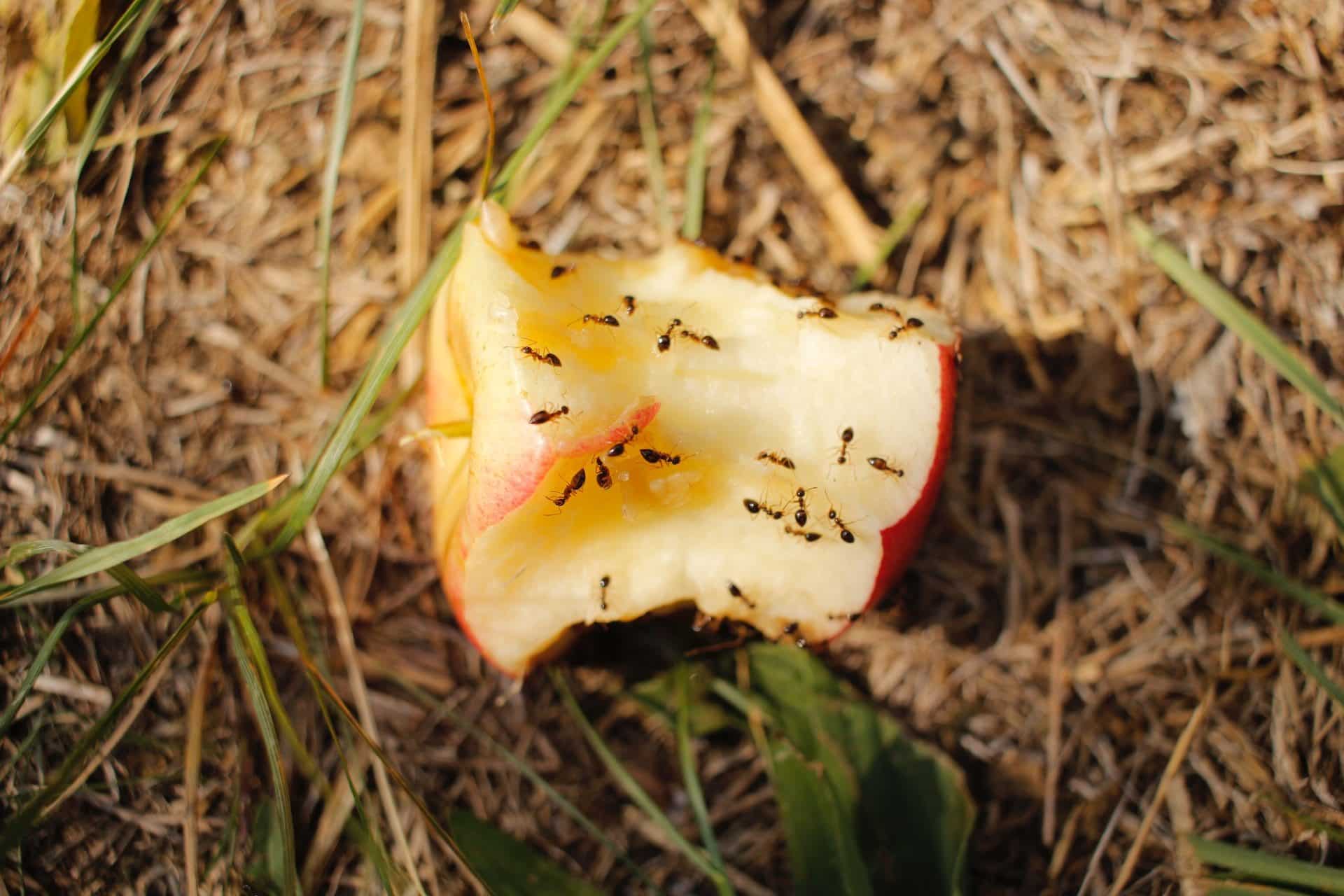 Ant-Hill Infestation in Health and Hygiene
To maintain health and hygiene while dealing with ants and anthills, it's important to keep food preparation areas clean and free of crumbs or spills, store food in airtight containers, and dispose of garbage properly. Additionally, wearing protective clothing and taking caution when dealing with an anthill can help reduce the risk of bites or stings.
Negative impacts of ants and anthills on health and hygiene include:
Food contamination: Ants can contaminate food by crawling on it or leaving behind droppings, which can lead to foodborne illness.

Allergic reactions: Some people are allergic to ant bites or stings, which can cause swelling, redness, and pain.

Spread of disease: Some species of ants can carry and spread disease, such as salmonella, when they come into contact with food or surfaces.

Unsightly appearance: Large anthills can be unsightly and may reduce the aesthetic appeal of a property.

Property damage: Large anthills can cause damage to infrastructure, such as buildings, roads, and sidewalks, by destabilizing the soil beneath them.

Aggressive behavior: Some species of ants, such as fire ants, are known for their aggressive behavior and will attack anything they perceive as a threat. Fire ant stings can be extremely painful and may cause blisters or pustules to form on the skin.

Invasive species: Some species of ants are invasive and can cause harm to native ecosystems by outcompeting native species or disrupting natural food webs.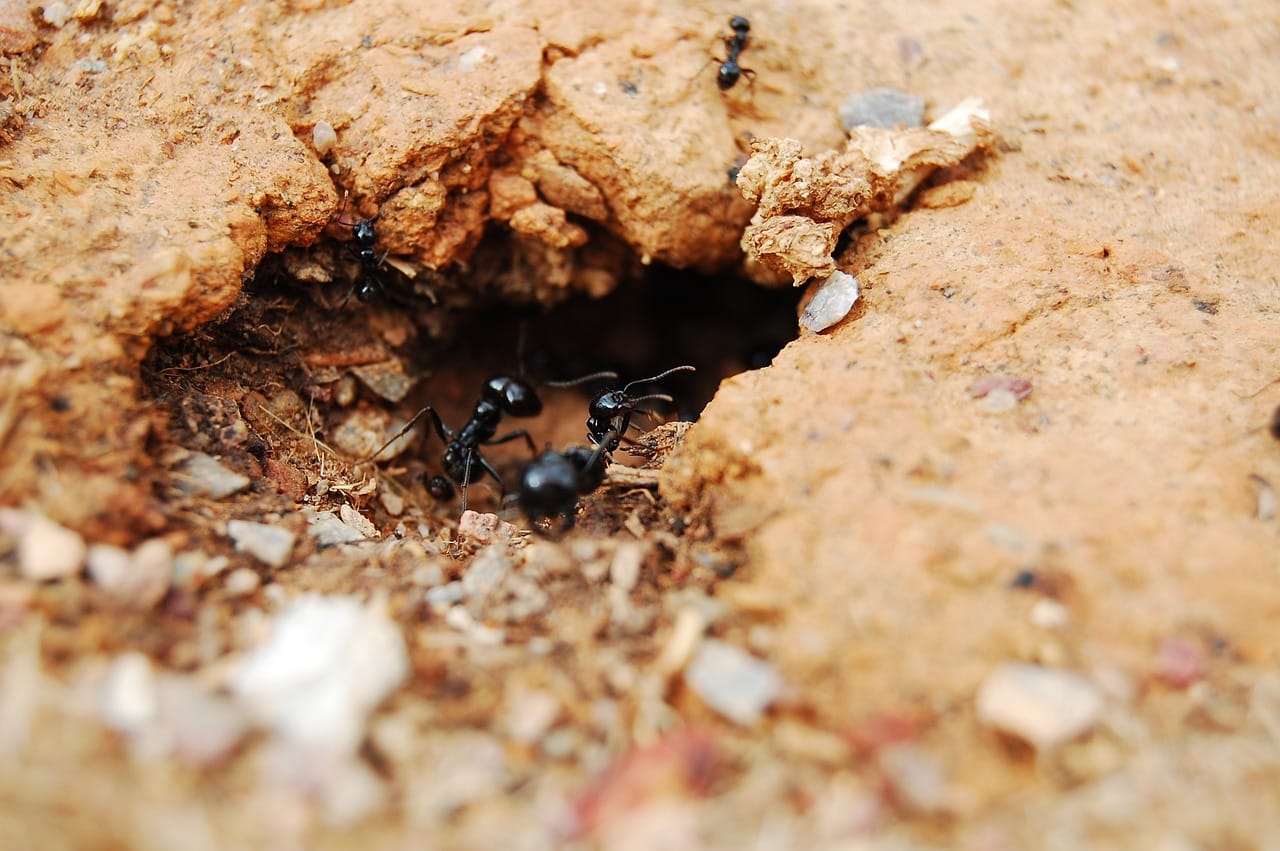 Benefits of Professional Ant-Hill Removal Over DIY:
Effective treatment: Professional ant removal services have access to a variety of specialized products and techniques that are often more effective than DIY methods. They also have the knowledge and experience to identify the specific type of ant infestation and determine the most effective treatment plan.
Safety: Many DIY ant removal methods involve the use of chemicals that can be harmful to humans, pets, and the environment. Professional ant removal services have the proper training and equipment to safely handle and apply chemicals.
Prevent re-infestation: Professional ant removal services not only eliminate the current ant infestation, but they also take steps to prevent future re-infestations. They can identify and seal off entry points that ants use to enter the home or building and provide ongoing maintenance to ensure that the infestation does not return.
Time and convenience: DIY ant removal methods can be time-consuming and require a lot of effort. Professional ant removal services can quickly and efficiently eliminate the infestation, allowing you to focus on other things.
It's important to take precautions when dealing with ants, such as wearing protective clothing and using caution when approaching an anthill. If you have an infestation of ants in your home or yard, it's recommended to seek professional pest control services to ensure safe and effective removal.
Green Wave Pest Solutions in Miami: The Experts in Ant-Hill Removal:
At Green Wave Pest Solutions, we take a comprehensive approach to ant control that is eco-friendly and sustainable. We use methods that are effective in eliminating ant infestations while minimizing harm to the environment.
We begin by conducting a thorough inspection of the property to determine the type of ant and the severity of the infestation. Based on our findings, we use a variety of methods to eliminate the colony, including the use of ant baits made from natural ingredients that are safe for pets and children. These baits are strategically placed throughout the property to attract the ants. We also employ dust and sprays made from natural ingredients to eliminate the ants and prevent them from returning. In addition to treating the infestation, we take steps to prevent future ant problems by recommending measures such as sealing entry points, removing food sources, and keeping the property clean and free of debris. Finally, we continue to monitor the property to ensure that the ant infestation does not return.
Overall, our methods are designed to eliminate the infestation permanently while minimizing harm to the environment and ensuring the safety of pets and children.
Say Goodbye to Ant-Hills with Green Wave Pest Solutions
Having a serious mess with Ant-Hill? Causing damage and creating a lot of nuisance??
Then, what's the delay? Our Green Wave Pest Solutions team is always ready to assist you with the permanent and fixed removal of Ants and Ant Hills.
Experience: Green Wave Pest Solutions has many years of experience in providing pest control services in Miami and surrounding areas. They have the knowledge and expertise to identify the type of ant infestation and provide effective solutions to eliminate it.
Eco-Friendly Methods: Our eco-friendly methods and products are safe for pets and children, and minimize harm to the environment.
Customized Treatment Plans: One of the most effective strategies that we come up with is customized treatment plans that are tailored to the specific needs of each client. They take into account the severity of the ant infestation, the type of ants involved, and the specific needs and preferences of the client.
Professionalism: We are a licensed and insured pest control service that adheres to strict professional standards. They use state-of-the-art equipment and employ certified pest control technicians who are trained to provide the highest level of service.
Customer Service: Providing exceptional customer service is our top priority. We are responsive to customer needs and concerns and strive to ensure that each client is completely satisfied with their service.
Green Wave Pest Solutions is a reliable and professional pest control service that provides effective and eco-friendly solutions for anthill removal in Miami. We offer customized treatment plans, a guarantee for their work, and exceptional customer service, making them a top choice for anyone in need of anthill removal services.
Ant-Hill Removal Cost in Miami:
The cost of ant hill removal in Miami can vary depending on several factors such as the size of the infestation, the type of ant, the location of the ant hills, and the methods used for removal. To get an accurate estimate for ant hill removal in Miami, it's best to contact our professional pest control service at Green Wave Pest Solutions. We can provide a customized quote based on a thorough inspection of the property and the extent of the ant infestation. Our ant removal service is effective and provides a long-term solution to prevent future infestations.